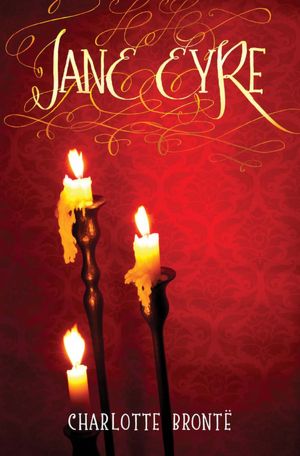 Image courtesy of
www.barnesandnoble.com
Jane Eyre
Charlotte Brontë
1847
The Summary
Orphaned as a child and nurtured under the harsh, exacting care of her aunt and the cold, disconsolate atmosphere of Lowood School, Jane Eyre has grown into her own and become a governess at Thornfield Hall.
Finally free of her discontented past, Jane quickly becomes a dynamic fixture in the manor - which does not escape the notice of Thornfield's Mr. Rochester.
But falling in love with the bachelor aristocrat is only the beginning for young Jane, because something dark lurks through the halls of Thornfield and it will threaten her love, her relationship, and even her very existence.
The Good
Jane Eyre is a magnificent character in her own right: brave, eloquent, passionate, and independent. As the heroine of the novel, she is a force with which to be reckoned. Although she often appears quiet and reserved, Jane, under no circumstances, inherits a bland meekness or a tendency for fainting. Unlike some female characters, Jane is incredibly bright and daring.
Even to the end, you wish her the best and hope for her happiness.
More importantly, Jane weaves a fascinating and gripping tale about her life. The first few chapters, admittedly, trudge along at a snail's pace; however, once you become invested in Jane's remarkable story, it's easy to become lost in her recollections which sound more and more like a daring adventure story than a retrospective narrative.
The Bad
Yes,
Jane Eyre
is another one of those "Victorian novels," which means it comes with many of the same warnings as others. For instance, the author, in crafting, her novel puts a great many words down on a great many pages. It is extremely long and occasionally long-winded.
As such, if you find yourself enraptured by Jane Eyre's tale, you may just have to seek greater reserves of patience when long sections of text - or a startling new adventure - interrupt the outcome you desire to see.
Let's just say Charlotte Brontë knows how to prolong the suspense.
The Ugly
Jane Eyre is not given an easy life. She experiences a positively miserable childhood, and her life does not grow any easier from there.