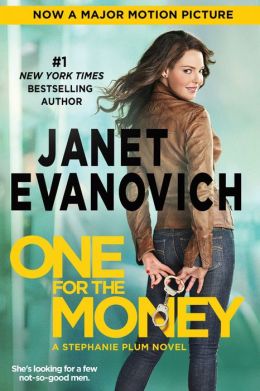 Image courtesy of
www.barnesandnoble.com
One for the Money
Janet Evanovich
1994
The Summary
Stephanie Plum's life is a little less than stellar right now. Faced with imminent eviction and repossession of her car with no paycheck in sight, Stephanie is forced to go to her cousin, Vinnie, to ask for a job.
What she expects is to make minimum wage; what she doesn't expect is to become a bounty hunter - a bounty hunter on the look at for none other than Joe Morelli, an old high school flame (who she may or may not have accidentally hit with her dad's Buick).
The Good
Janet Evanovich's novel is intriguing on a certain level. It will keep your interest (at least, until you can actually unravel the mystery), and it has a nice pace.
The narrator, Stephanie Plum, is both sassy and tough. She's tenacious if not altogether pragmatic when it comes to making decisions about being a bounty hunter, and she knows how to handle herself on some level that makes her an admirable character.
The Bad
Not the best novel I've ever read, but not the worst either.
The dialogue is sometimes quirky (and not always in a good way), and the humor is sometimes difficult to grasp (being nearly 20 years old probably has something to do with that), but it's a bearable novel and it can hold your interest long enough to complete the story.
It simply falls under the category of being unmemorable.
The Ugly
Benito Ramirez is insane (obvious point). However, you'll also be faced with a dangerous twist you'll never see coming - unless, of course, you've seen the movie, in which case, you probably have a good idea of what's going on.